Do you ever wonder if God hears your prayers? Do you wonder if He is responding to you prayers? God is omniscient, which means that He has total knowledge of everything (Psalm 147:4-5). He knows our thoughts, feelings, cares, and concerns. There are no secrets in the universe hidden from His knowledge. The question is not whether He can hear our prayers; it is if He is able to acknowledge our prayers. There are things we must do in order to have the assurance and confidence in God's acknowledgment in our prayer life. We need to be a child of God and obedient to the Word of God, pray according to His Word and His character, and trust Him with our requests and concerns.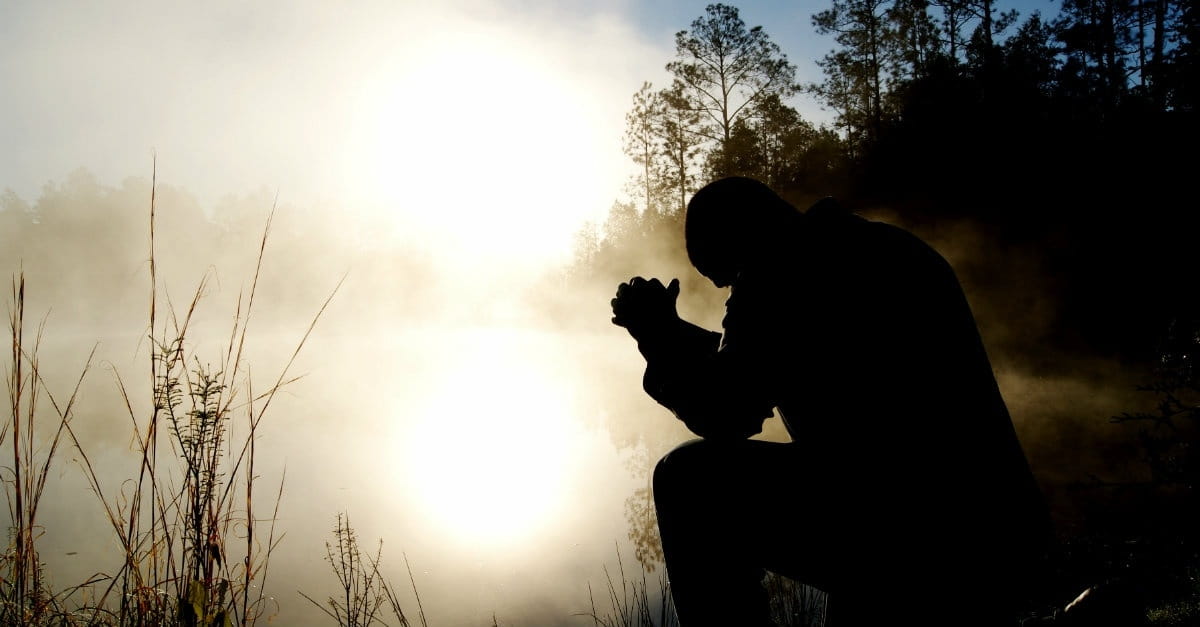 We serve a Holy God whose very existence is love. The sinful behavior in the world is a direct offense of the love that God has for us. Asking God to accept sin is asking Him to turn against His own character and nature. You must be a child of God and have a personal relationship with Him for your prayers to be acknowledged by Him. Contrary to what some people may think, God does not acknowledge a sinner's prayer; but, He does hear righteous prayers (Psalm 66:18, Psalm 55:22). This type of thinking has cause people to think that they can live contrary to the Word of God; but receive the blessings of the Lord mudink . Righteousness is based on living a life for the building of God's kingdom; not the world's standards. Yes, God is the Maker and Creator of everyone and everything; but everyone does not serve Him. Satan is the perfect example. He was created by God; but, He is not a servant of God. It is impossible to stand on the promises of God; but not believe or serve the One who declared all of the promises. In order to fellowship with the Lord spiritually through prayer, His Spirit has to be in you (John 4:24).
To receive answers to our prayers, we must be obedient to the Word of God. The Bible has sixty-six books of promises to all that are obedient to His Word and submit to His will. Sin is blockage or a "spiritual wall" between us and our Heavenly father. God is not able to answer our prayers when sin is so prevalent in our lives. Remember, sin is the direct opposite of His nature. He could never bless people or actions that are directly against His character. If God honored prayers based on sin, it would be the equivalent of Him denying or denouncing His own nature. For example, God could not honor a prayer requesting blessings on an adulterous relationship. We cannot lie or manipulate situations for our own gain and expect God to bless the outcome. This behavior is improper and out of order (James 4:3). Sometimes we think we can orchestrate a plan for our lives; but, expect God to give His "stamp of approval" as if it was His plan. We need to include the Word of God in our prayers. Remember, the Word of God will never return void (Isaiah 55:11). When we speak the Word of God in prayer; we are acknowledging His authority and exemplifying complete trust in His lordship over our lives.
God has stated in His Word that we should tell Him about all of our cares and concerns because of the love He has for us (1Peter 5:7). Our heavenly Father loves to fellowship with us through prayer and sees our confidence in His sovereignty. God answers prayers in three ways: yes, no, and wait. We should allow the Holy Spirit to give us the discernment to know which answer God has given us. Because of His love, we should trust God with the outcome concerning all of our petitions and accept His answers to our prayers. We should believe that our Father knows what is best for us and will answer our prayers according to His grace and will (1 John 5:14-15). We should never become weary in our prayer life and never stop consulting our heavenly Father in all aspects of our lives (Luke 18:1)